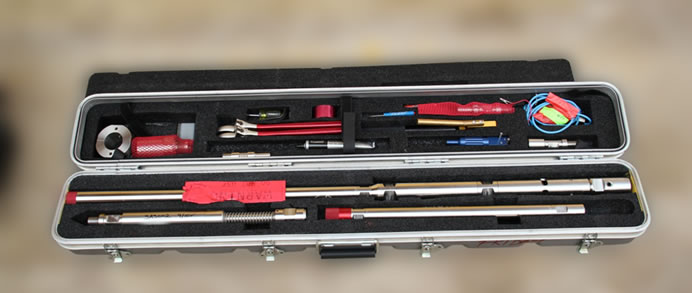 Downhole Shut In Tool
A down hole shut-in tool's purpose is to enable the well-bore to be shut in down hole rather than at surface. The process of shutting in a well down hole eliminates the "well bore storage effects". Well bore storage effects are the result of long lengths of production tubing that need to be pressurized before the buildup can be recorded. The benefit of using a down hole shut in tool, is to allow for a quicker well build up and better pressure data quality. This saves operators money on down time, and gives reservoir engineers better data for their calculations.
---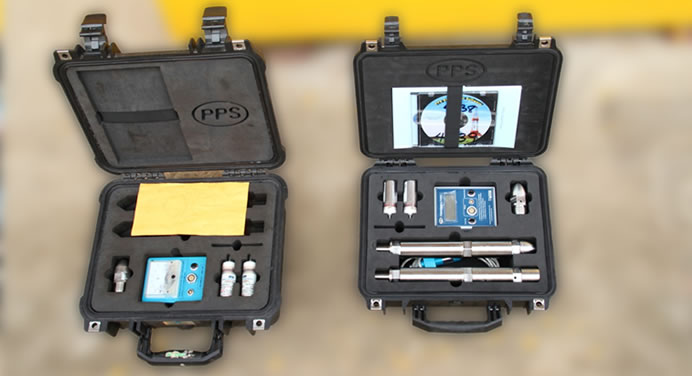 Quartz Electronic Memory Gauges
The Quartz Electronic downhole memory gauges are designed to be run by slickline services personnel with limited computer knowledge or experience in running memory gauges.

These no need to re-program the gauge after every run, providing you are on the same sample rate and the simple software allows you to download and generate report or ASCII file for emailing with ease.


APPLICATIONS:
Pressure Build-up Tests
Production Tests
Pressure Gradients
Post Stimulation Evaluation
Interference Tests
Frac Monitoring
Injection Pressure Monitoring
Coil Tubing Operation
Perforation Monitoring
---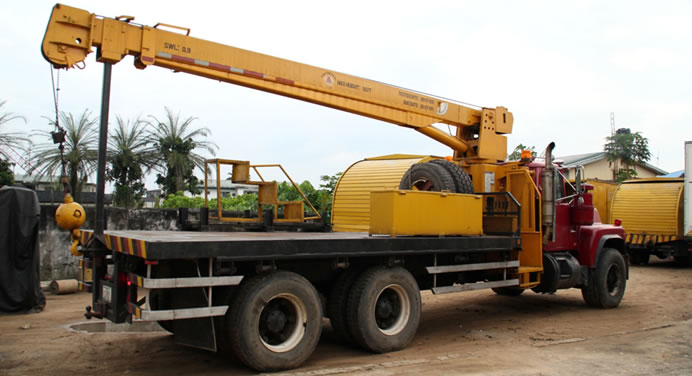 Lifting Equipment
Truck Crane Equipment used for lifting Pressure Control Equipment on Rigging up at the Wellhead
MACK T/A Crane Truck
E6 350 hp
Jake brake.
8 speed manual.
camelback suspension.
254 in. WB,
18 ft flat bed.
w/Pittman HL960 18000 Lb/10 ton.
2 sheave block, ball, 3 sec boom 50', hyd outriggers
10 tires.
Crane Name: Amber Contracting.
Load Moment Indicator System (LMI)