THE COMPANY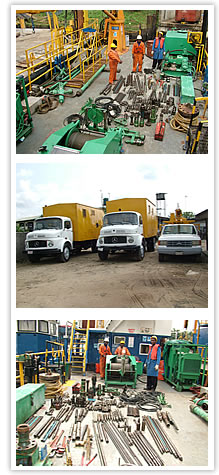 ---
Additional Oilfield Services Nigeria Limited is an indigenous Oilfield Services Company registered in Federal Republic of Nigerian since October 2004.  The company undertakes the provision of Slickline Services.
Our fundamental ambition has always been to provide the best quality services in the business and already have many systems in place which contribute to our competitive edge. Now we must push that further and aim to exceed our customers' expectations at every opportunity. To achieve this we have to question everything we do – How? When? and Why?  - and make sure that it contributes to what our customers really need
.
Currently, Additional Oilfield Services Nigeria Limited is in the Slickline Services Contract with SPDC (East and West) – Four Techs (Land, Offshore, Electric Line, and Scssv Redressing rendering Slickline services as listed above. Also we are in the current Slickline Services Contract with Seplat Petroleum Development Company.
The Managing Director of this company worked in Schlumberger for over 29 years, during this period he worked in almost all the NPDC wells in Abura, Oredo, Ozegbe field etc, before he was promoted to a management position.  His wealth of experience will be properly harnessed. 
Also, our Team of Competent Engineers and Technicians is made up of former Schlumberger, Halliburton and Camco staff. With our well-trained engineers and technicians, we believe in QHSE.  Our mission is to ensure that quality, health, safety, security and environment considerations remain top priorities for management and all our employees. 
Prevention of accidental risks and losses from process failure becomes a recognized and integrated part of our continuous improvement culture in all our operations.